Hi
I'm trying to organise the shader tree in Modo so that illumination is provided by a physical sun and reflections from IBL.
I can't seem to get both at once. This is how my shader tree is looking: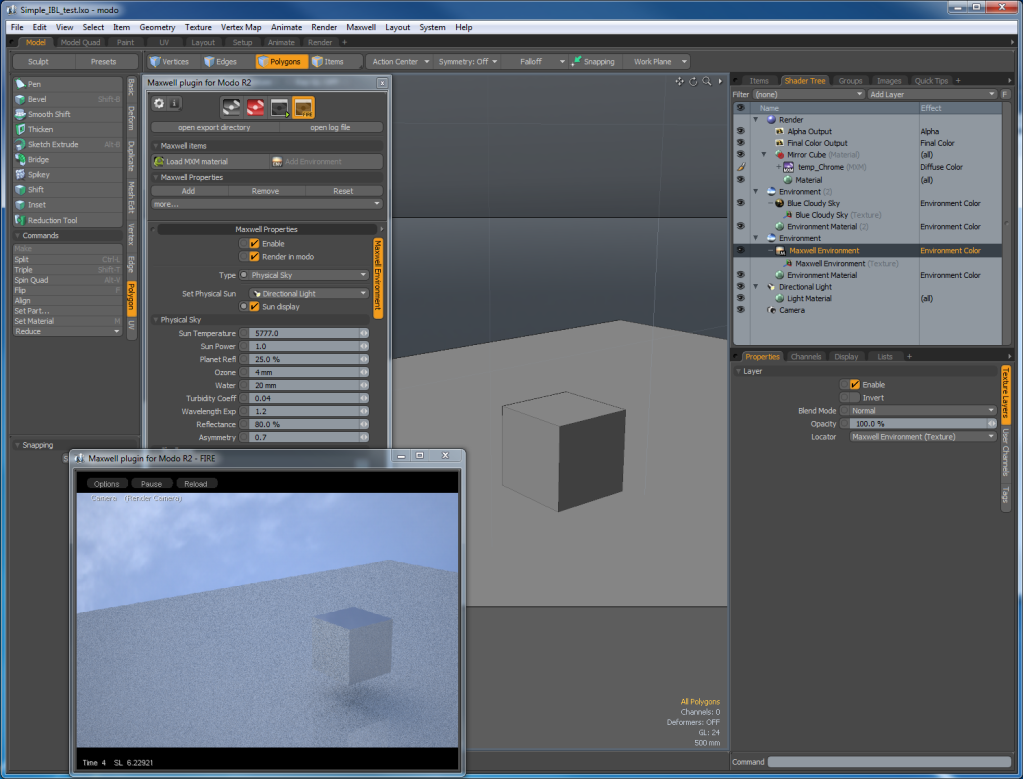 The floating cube is chrome/mirror and the ground is a default material.
The environment containing the blue cloudy sky is set to 'Background' and 'Reflection'.
Why am I getting reflections from the IBL but no strong light from the physical sun? As soon as I turn the blue cloudy sky layer to invisible the strong light and shadows of the physical sun return.
I've tried different enviroment group orders and loads of other combinations of options but nothing seems to work.
In case it make a difference I'm using the 2.5110 Plugin with Modo 501 SP6 on windows 7. Any help really appreciated, this has been an issue for me for a while now.
Dave