I know this topic is ancient, but anyway, someone might find it in a search and get something useful out of this post...
Yesterday I was a bit bored and decided to update some old applications that I haven't used for many years to see if there were any fun improvements.
One thing I used to work a lot with was generating a good open sea environment. As it turns out, I was able to quickly improve quite a bit on the results from a few years ago.
Here is a render (the helicopter was the first random .obj I found on the Internet jut to have something in the scene).
Otherwise this scene has a large plane with the standard water material and a displacement map. 20 meters below is a same size dark blue plane.
It is lit by a Background HDRI at intensity 1.0 and all other IBL channels = background. In other words, there was no tweaking of any parameters on lighting or material to achieve this, it's all about having good maps to start with.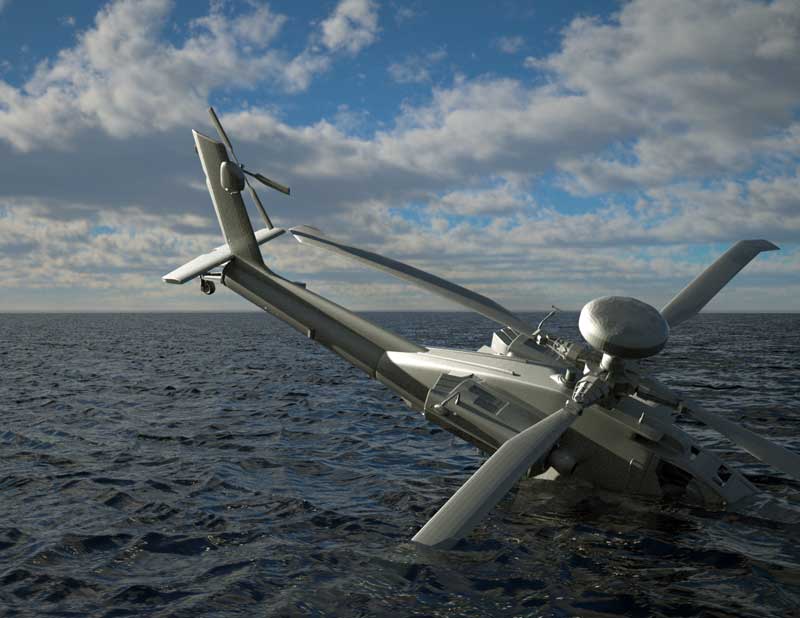 The IBL image is 5000x2500 pixel, with a strong sun intensity for good shadows:
http://journeyman.se/images/GreatClouds.hdr.7z
The wave map is 1500x1500 pixel and has two different sized fractal wave patterns running across it at angles:
http://journeyman.se/images/wave03.tif.7z